Kigali City Guide – Top Things To See & Do, Where To Stay & Eat Out Places in Kigali – Visit Rwanda & Travel Guide.
Welcome to Kigali City the Capital of Rwanda. As a clean, comfortable and ordered city, Kigali is very popular with long term expats, and the city is teeming with westerners, from young churches or NGO volunteers having their first African 'experience' to career development workers enjoying a relaxed lifestyle where it is safe to bring up young children. This in turn means the city supports numerous restaurants, coffee shops and supermarkets that cater to this demographic. The downside of Kigali's popularity with foreigners is that, it is easy to forget you are in Africa.
With a population topping 1 million, the city spreads over several hills and valleys, with many of the better restaurants and hotels away from the traditional downtown area. The Kigali City Master Plan outlines the future for this burgeoning metropolis – with plans for a new city to be built south of the current city centre.
Kigali city is a political and commercial life city, and the city dominates Rwanda. The city is developing fast, and is very much a showpiece capital designed to impress visitors from the humble tourist to foreign investors and visiting dignitaries. Kigali city has become now so much attractive to MICE tourism in East Africa. High quality hospitality facilitates like Hotels, Lodges and Convention Centers have been put in place and 2020 Kigali, Rwanda is hosting CHOGM.
What Region Does Rwanda Belong to Now?
Rwanda is located in Central/Eastern Africa, and is bordered by the Democratic Republic of the Congo to the west, Uganda to the north, Tanzania to the east, and Burundi to the south. It lies a few degrees south of the equator and is landlocked. The capital, Kigali, is located near the centre of Rwanda.
Is Kigali the Cleanest City in Africa?
Rwanda's capital city Kigali is among the cleanest city in Africa. The fact that it is so green and hilly adds to the aesthetic allure of the place. It is not surprising thus that Kigali is considered to be one of the most liveable cities in Africa.
What is Kigali Known For?
Kigali is a Kinyarwanda word meaning (Kiɡɑɾí) is the capital and largest city of Rwanda. It is near the nation's geographic centre. The city has been Rwanda's economic, cultural, and transport hub since it became capital at independence in 1962.
Is Kigali City Safe?
Depending on the political climate, Kigali can be a relatively safe place to visit in Rwanda. There are certain precautions that should be taken in order to ensure a smooth trip through the central region of Rwanda. More so, even though the country safe everyone staying in Rwanda should respect all rules in the city.
What is the Currency for Rwanda?
The Rwandan Franc is the currency of Rwanda that you can use throught the country. Our currency rankings show that the most popular Rwanda Franc exchange rate is the USD to RWF rate. The currency code for Francs is RWF.
How to Access Kigali – Rwanda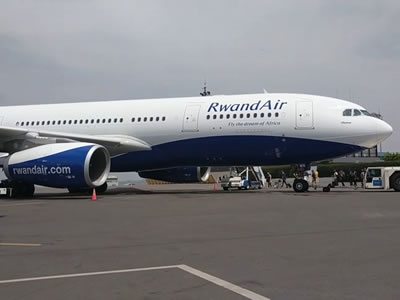 For the international travelers to Kigali, Rwanda access the country by place and there are several airlines fly into Kigali and they land to the Kigali International Airport, it is a small and organized airport, and it is rare to encounter any problems. Be aware that plastic bags are illegal in Rwanda for environmental reasons, so you should bring only reusable bags into the country.
The Flag carrier is RwandAir which has the largest selections of flights and direct flights from overseas to Kigali. Today Rwanda government in the campaign of promoting tourism before partnering with "Arsenal Team" with Rwandair launched direct route from London to Kigali at affordable fare.
Also other airlines offer flights to their respective hubs, including KLM to Amsterdam Schiphol, Brussels Airlines to Brussels, Qatar Airlines to Doha Hamad International Airport and Turkish Airlines to Istanbul Atatürk. On flying in and out of Kigali airport keep in mind the need for a Yellow Fever Certificate at your destination as it is highly asked by officials at Airports.
By Buses arrive and depart to many parts of Rwanda regularly. There are a couple of daily buses that run directly between Kigali and Kampala in Uganda. But still if you want to travel to Rwanda with private jeep here is Uganda car rental agency offering 4×4 cars. The bus is cramped and uncomfortable but is the cheapest choice. There are a couple of daily buses that run directly between Kigali and Bujumbura in Burundi.
Visiting Kigali City, Rwanda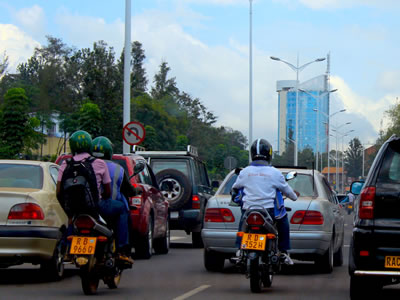 You can go around Kigali city with motor cycle taxis which are the most popular and fastest way to get around town. The fare for the motor cycle ranges from FRw 200 – 1000, depending on distance, but most of the motorcyclists will ask for FRw 200 – 500. A trip to or from the airport should be FRw 1500 – 2000. On the main road out to the airport they really put their foot down. It is however a good well sealed road, nice views over Kigali City and a thrilling ride.
The matatus and city buses provide major routes throughout the city and are the cheapest way to get around. The minibus in Rwanda is one of the best forms of transport in East Africa. Most of the buses are still new and are maintained well. There are several minibus companies which connect Kigali and the other cities in Rwanda. All of them give the same price depending on the distance. For short distance, such as to Ntarama, it costs only FRw 600. The distance to Ruhungeri cost FRw 2500 and to Gisenyi FRw 3000.
Therefore for the foreign visitors in Kigali, Rwanda use several tour operators and car rental agencies in Kigali offering Rwanda car rental services for those planning take tours in Rwanda to some of Rwanda National Parks and other tourist places.
What to See in Kigali City, Rwanda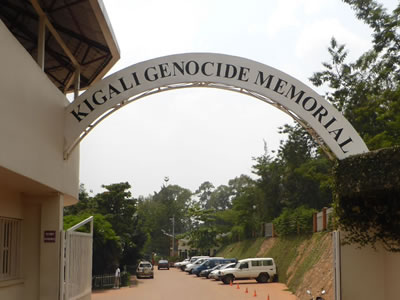 The Kigali Genocide Memorial Centre. opened in April 2004 on the 10th anniversary of the genocides. Over 250,000 people are buried here, and there is a truly touching museum. Kigali houses several memorials, museums, and centers dedicated to the Rwandan Genocide. Audio guides and real guides are available. Cafe on site that makes excellent coffee, and supports local youth and businesses. free/donation – extra fee for photography. Kigali Genocide Memorial Centre on Wikipedia Kigali Genocide Memorial Centre.
Presidential Palace Museum (In Kanombe, 4km east past the airport – under the flight path). The abode of the former President Habyarimana, who died in that infamous plane crash of 1994. Guided tours are mandatory, where you can get a glimpse of life as an African dictator in the 1970s & 80s. There is also a display on Rwandan clothing that is quite interesting. Photography is restricted. FRw6,000 (FRw5,000 for resident foreigners). To get there a moto cycle should cost about FRw 1,000, and tell him to go to Kanombe. You will probably end up outside the military hospital at the end of the tarred road; the museum is another 300 metres along the dirt road.
What to Do in Kigali city, Rwanda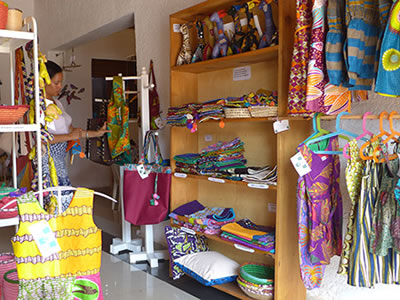 Take a trip to a craft centre, like the Dancing Pots Craft Centre or the Cards for Africa workshop and sales room in Kigali.
Ballet Rwanda. Afternoons & evenings. Professional ballet school in Gaculiro – lessons for both children & adults, beginners & experienced dancers. Good mix of Rwandan and expatriate students. National Ballet of Rwanda on Wikipedia National Ballet of Rwanda
Gisozi circuit (behind Gaculiro). A great 10 km running circuit through Kigali's suburbs – flat, very little traffic and some great views over the rice paddies.
Ten pin bowling, Kimihura (a custom-built shed next to the pool at Mamba Club). Opened in 2012 and proving popular. Six lanes of ball-rolling fury complete with the TV screen keeping score, ball returners, shoe rental, and slidy, polished alleys. Adding a delightful twist to employment creation the pins are reset by hand rather than a machine. First game costs FRw3,000 per person and the second is FRw2,500 each.
Where and What to Eat in Kigali City, Rwanda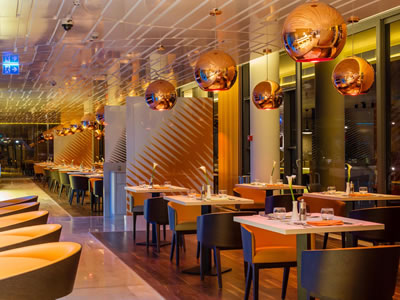 By all standards Kigali is an excellent city in which to dine. A combination of Belgian culinary influence, plenty of cows, plenty of freshwater fish, and plenty of fresh vegetables equates to some of the best eating in the region. And it's all pretty affordable.
Note that Kigali restaurants and bars go in and out of fashion, not to mention close down, quite frequently. Check for the latest once you are in town and be aware that some places mentioned in some print guidebooks no longer exist. (The oft-mentioned Turtle Cafe has been closed since 2003!)
Finally note that as with the rest of the region restaurants take their time – with a usual 45 minutes to 1 hour wait between ordering and your food arriving, especially for dinner. If you are after a quick meal at lunchtime there are several 'African buffets' dotted around where you pile your plate high and are out the door in 30 minutes. As Kigali is quite a sprawling city eateries are organized by suburb.
City Centre Coffee and Cafe Places in Kigali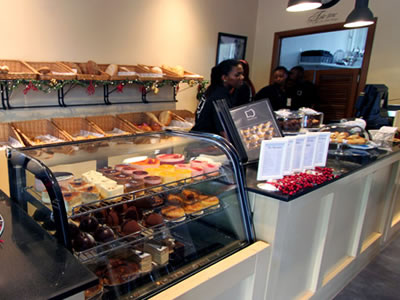 Babas Cafe at the Kigali Business Centre slightly out of town. Has great wholesome food. Eat as much as you like for US$3.
La Classe, Boulevard de la Revolution. Lunch & dinner. Sometimes excellent, sometimes not, La Classe is oft overlooked by Kigali's expats, but the fillet steak can be sublime. Also does a FRw3,500 lunchtime buffet Mains from Rwf 4,000.
Bourbon Cafe, Union Trade Center shopping plaza in the centreville and at the MTN Centre in Remera. In 2011 it is getting mixed reviews
Kigali Serena's Milima & Sokoni restaurants have good food, with special themes during the week such as the Wednesday Mongolian BBQ, Friday's African Buffet and Sunday's Buffet at Sokoni, and special themed lunches everyday at Milima.
Chez Robert is about 5 minutes walk from Mille Collines and serves local food in a nice setting. Their dinner buffet is quite good and costs about €7 for more than 20 items. There may be better local food in a hole-in-the wall restaurant for cheaper, but this is wonderful restaurant.
Shanghai, near Milles Collines, is a relatively unknown Chinese restaurant. Not very cozy, but the food is really good.
Heaven, three blocks downhill from the Mille Collines, is a new restaurant serving American and Continental cuisine. A bit pricy, with most entrees costing FRW4000 or above, but the well-prepared food (and fantastic dessert menu) are worth every franc.